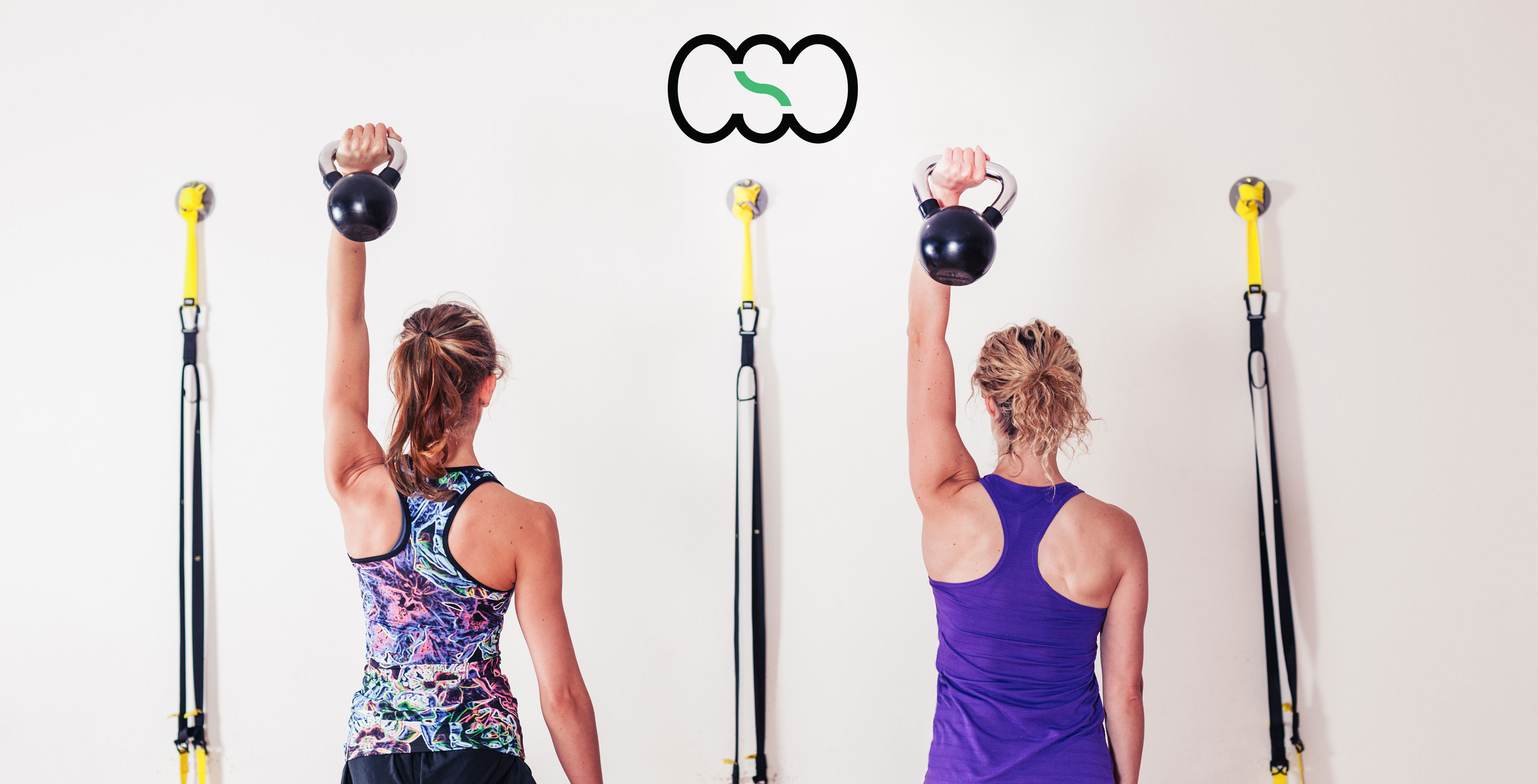 At CSC, there are so many ways to enjoy an hour with a friend and squeeze in a killer workout.
Spending time with friends is about having fun, catching up and creating memories. Is it just me or does it seem like life just keeps getting busier? Making time for good things like laughing with friends is something we do less of with each passing week (and year). So if we have little free time for friends, how do we get in an hour of exercise?
Combine it! Friends, fun and exercise are a feel-good guarantee. I'm serious! Haven't you heard the new 'power lunch' happens during a workout? People are finding more ways to engage with friends & colleagues AND still reach their fitness goals. Finish off a group training or Pilates session covered in sweat with a huge smile, then go get lunch (or dinner)! All these sweaty, happy people can't be wrong:

Small group training and Pilates workouts are focused, intense and designed to make you sweat. But most importantly, they're about working as a team and having fun. The whole group is working toward the same goal: not just getting through the hour (we've all been there!) but making changes, working hard and feeling your best. There's an energy that's created when you move between circuits, complete each exercise, toss the medicine ball to your partner then squat. You're in it together. An hour can go by in a flash and you realize you're done and you actually had fun. Complete 25 supermans with your best friend next to you or do high five push ups with a teammate and try not to smile… I dare you!
Not only will you have double the fun working out with a friend, you'll get better results. You work harder and push each other to try new things. What's your favorite part about working out with a partner, friend? Or if you've tried group training or made your own buddy workout, tell me about it. I'm always looking for new ideas! #buddyworkout
Group Training times:         Pilates Training times:
Mondays at 7 pm                  Monday at 7:15 pm
Tuesdays at 6 pm                 Wednesdays at 6:15 pm
Fridays at 7 am                     Fridays at 9:30 am
(Space is limited)                 (Space is limited)
Partner Workouts:
February 7th at 3 pm
February 13th at 12 pm
February 14th at 12 pm
February 20th at 10 am
February 27th at 3 pm
Click here or call to sign-up 617-254-1711. Guests must be 18 years or older with a valid ID.