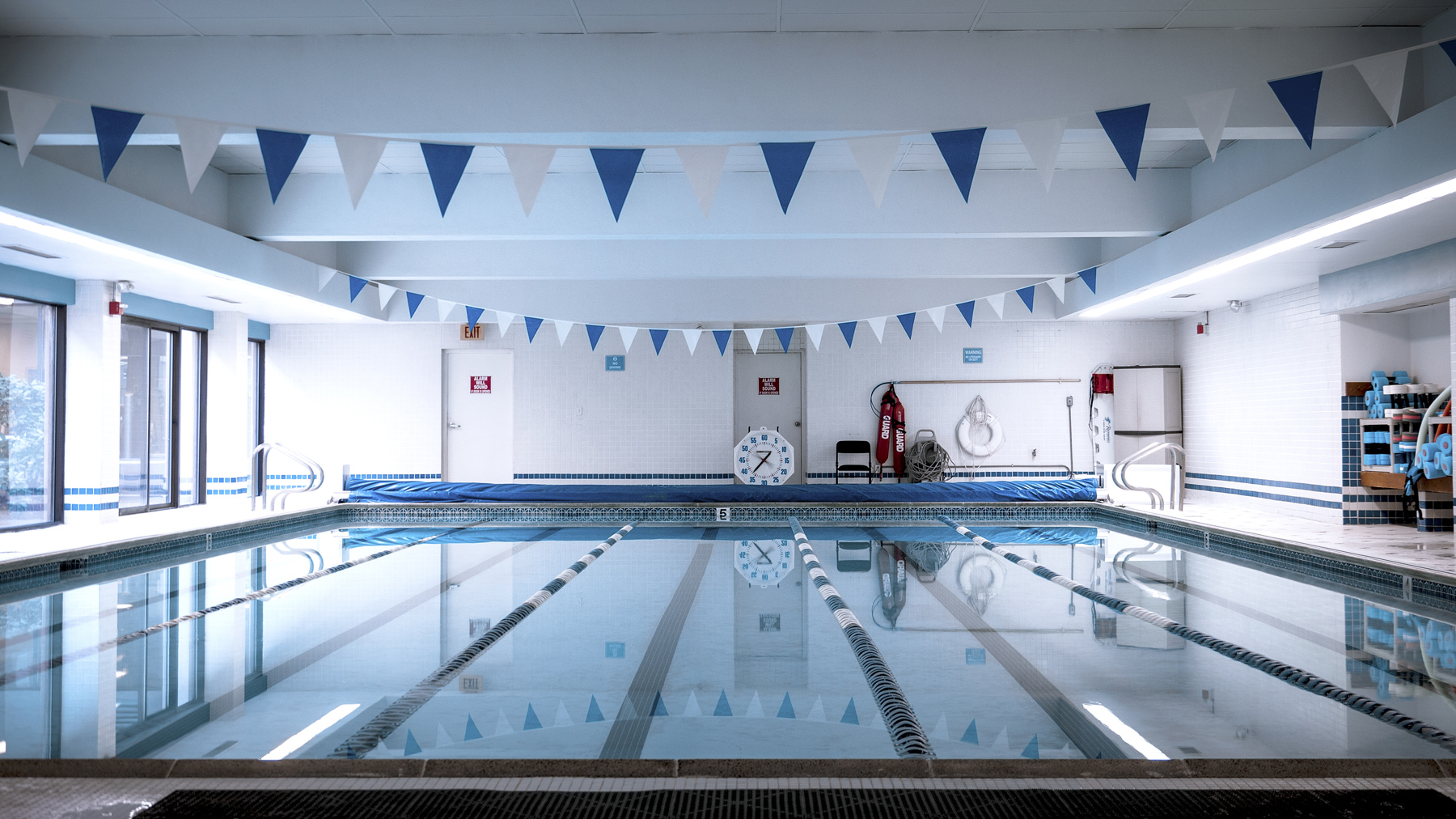 Commonwealth Sports Club membership includes access to our indoor salt water swimming pool. Whether you prefer to swim laps or join an aqua aerobics class, build endurance, muscle strength and cardiovascular fitness in a low-impact environment.
Aqua Fitness Classes
Enjoy the pool and a group workout all in one hour. Aqua fitness classes combine the low-impact environment with water-resistance training for a workout like no other! 
Outdoor Pool
Relax and soak up the rays by our outdoor pool this summer! We provide members with lounge chairs and towels for the ultimate summer experience. The pool is open Monday – Friday (11 am – 7 pm) from Memorial Day to Labor Day.
Swim Lessons
Learning to swim? Or looking to improve technique? Contact us to learn more about our private swim lessons.
Why Salt Water?
Saltwater systems certainly have advantages over chlorine in many respects, however it's important to point out that all saltwater swimming pools still utilize chlorine to sanitize and disinfect the water. The salt cell for a saltwater pool is basically a chlorine generator that produces pure chlorine every day while the pool is being filtered and distributes it evenly throughout the pool.
Because they have lower chlorine levels, salt water pools are much gentler on the eyes and skin.
Research indicates that salt water systems may be safer than chlorine pools, which force owners to store and handle unsafe chemicals. Likewise, studies suggest that regular exposure to heavily chlorinated swimming pools could pose long-term health risks.
Salt water pools also produce softer-feeling water, which many find desirable.
Because the salt cells produce enough chlorine as needed, the pools require far less maintenance when compared to traditional chlorinated swimming pools.