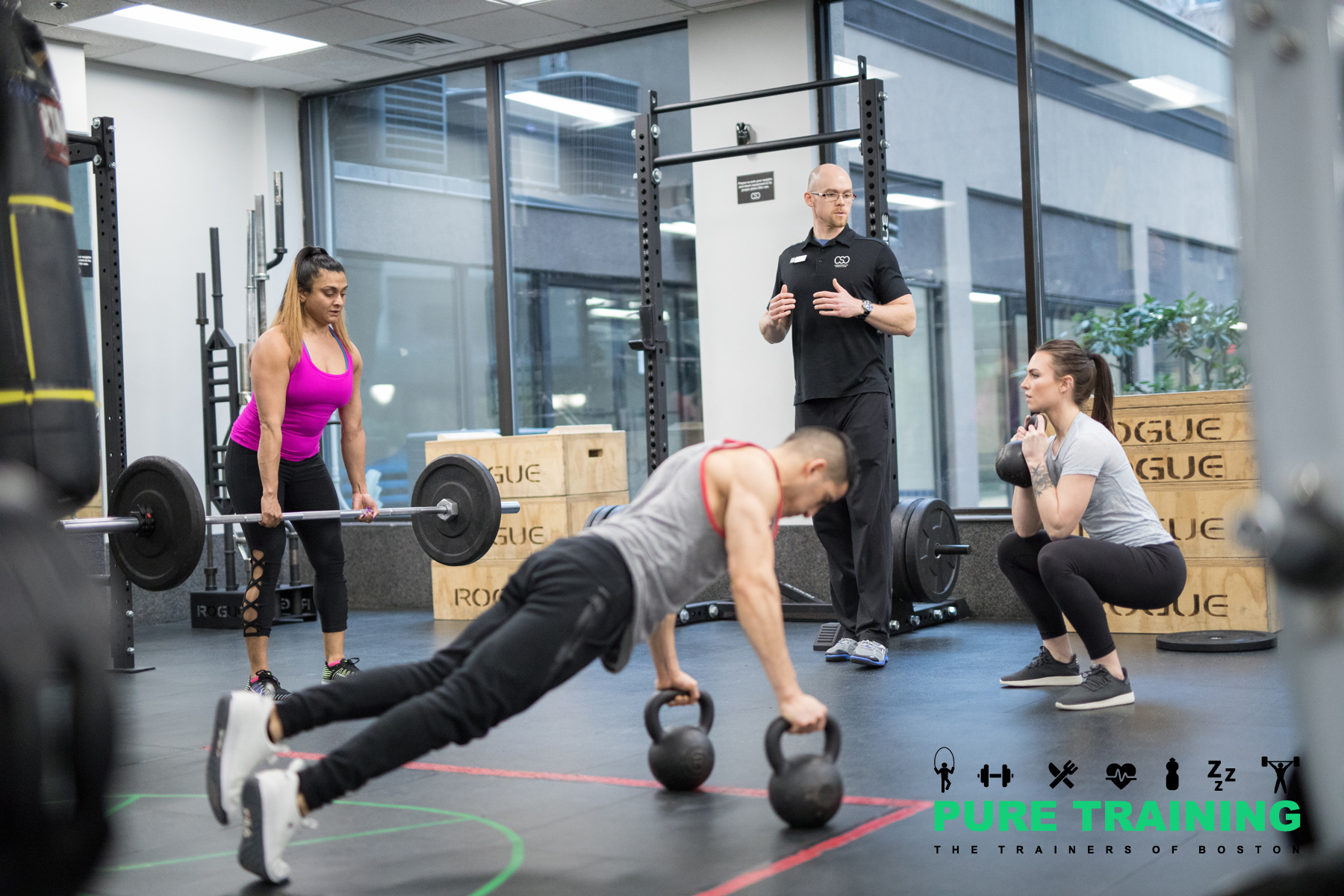 Get specialized guidance and become the best version of you with personal training and semi-private training, focusing on what you need and most importantly what you want. Our training programs take elements like strength training, power movements, cardio, balance and mobility to design your perfect fitness plan. Personal training, pure and simple, with THE Trainers of Boston.
Personal Training
We believe in the power of the program. Through hard work and focused, thoughtful movement, our clients feel and see the results they want. With 1:1 training, you'll achieve results 30% faster, maximize your time in the gym, and build a body that lasts.
We are a group of passionate fitness professionals that are dedicated to helping you achieve your goals. Fitness doesn't happen overnight and it doesn't happen just in the gym. It's a well-rounded lifestyle of strength, cardio, mobility, balance, and nutrition. We take into consideration all aspects of your life as we build your plan to success!
Learn More
Semi-Private Training
Semi-private training combines all the amazing benefits of personal training with the energy and motivation of working in a group. You'll receive an individualized program, monthly check ins, and nutritional coaching but you'll execute your program alongside 2-3 other people, encouraging independence and building confidence.
Learn More