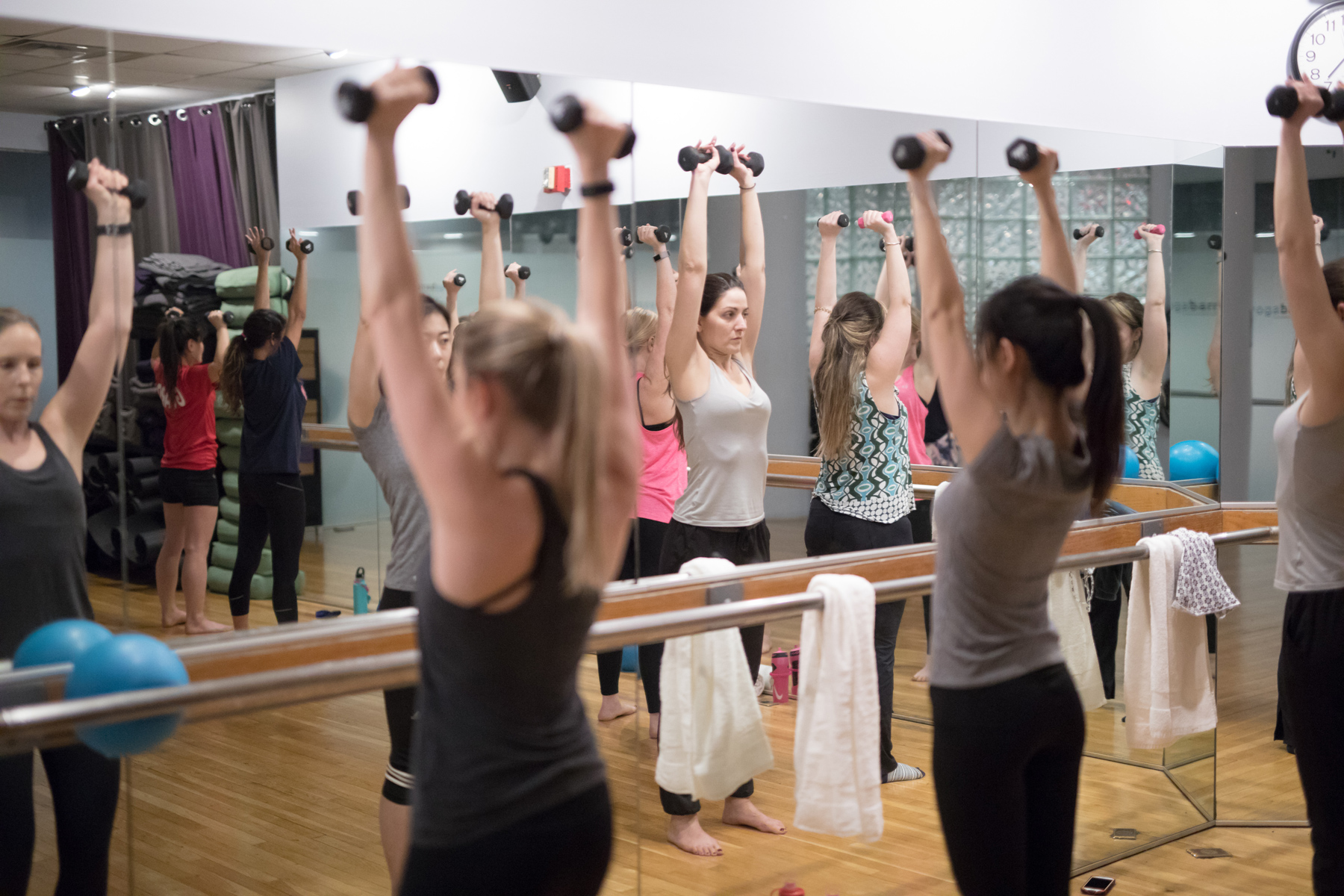 Large Studio Fitness
321 Shred: Strength work, cardio, and abs. Moving, grooving, and sweating the whole time! Uses weights, bands, med balls, etc.
Bailando: High intensity Latin dance
Bodypump: The original barbell workout that strengthens & sculpts your entire body. Train each muscle group to fatigue.
Zumba: Shimmy, salsa, shake your booty! Learn easy to follow steps and dances with this Latin inspired cardio workout.

YogaBarre Studio Fitness
Barre: Ballet & Pilates inspired sequences of exercises done at the barre that will tighten and tone your legs and booty!
Classic Pilates Mat: A flow of classic Pilates exercises to work all your core muscles and includes stretches and breathing for the tighter areas.
Pilates Barre Fusion: Combining barre and Pilates mat for a well rounded whole body workout.
Slow Flow Vinyasa Yoga: A series of asanas practiced in a slow flow with deep breathing technique to promote balance, flexibility, and relaxation.
Gentle Yoga: Learn the basics of Hatha yoga in a quiet and relaxed environment.

Spinning Studio Fitness
Spinning: Ride inside with a variety of rides, movements, and motivation!