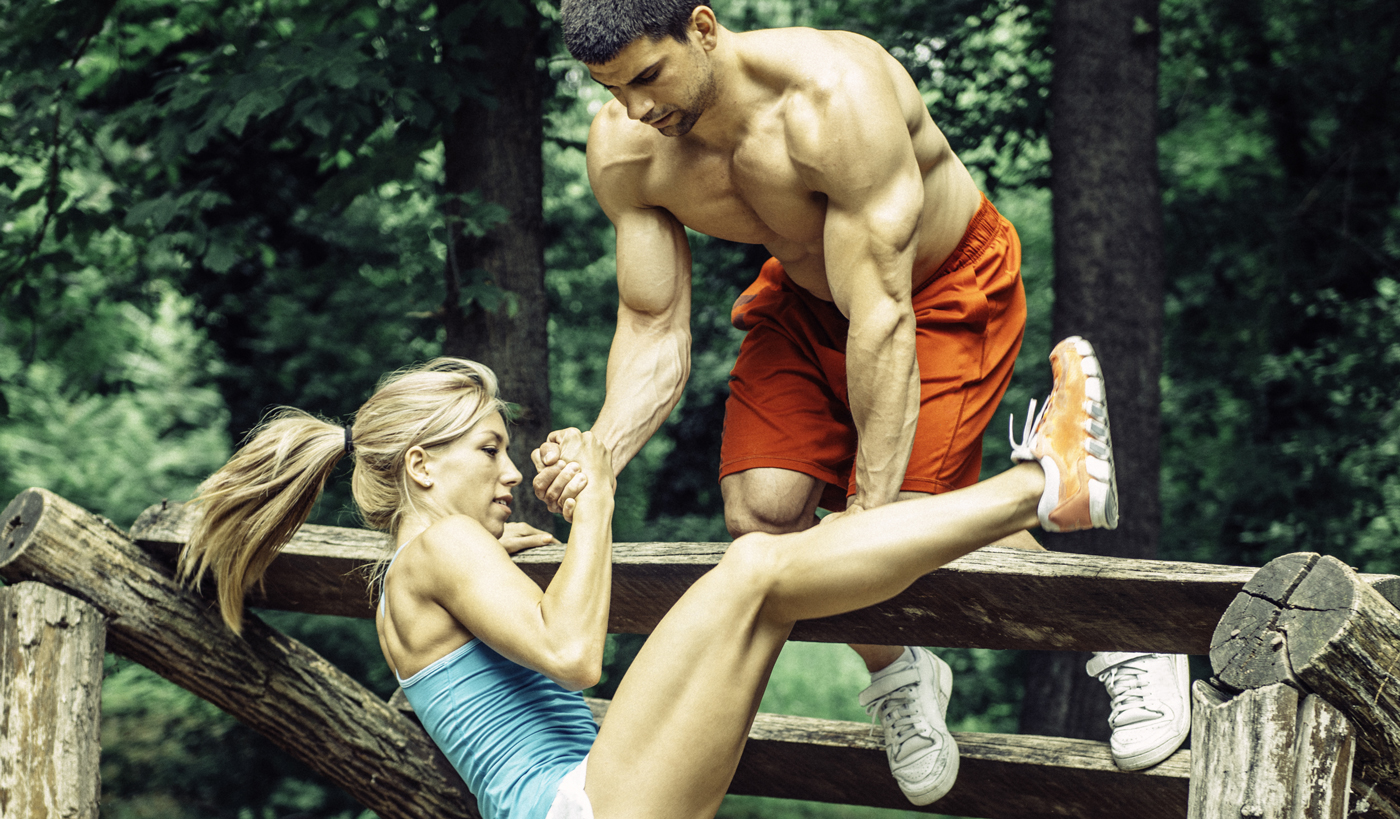 What the heck is a Spartan Race, and why should I try one this summer??
I'm glad you asked. A Spartan Race is Reebok's obstacle course race, similar to a Tough Mudder or Warrior Dash. They range from 3 miles to marathon distance, depending on your level of running fitness and how much you want to challenge yourself. Each Spartan race course features 20-30 creative obstacles that will challenge your strength and endurance in a really fun way. Some events require climbing a wall, hoisting a weight on the end of a rope, or hitting a target with a javelin, but all of them will involve a big community of athletes and spectators having a ton of fun.
A Spartan Race is a great way to challenge yourself and develop total body fitness. These races require the endurance to run at least 3-5 miles, the grip and upper body strength to swing on monkey bars, climb a wall, flip a tire, and the lower body strength to push or pull a weighted sled. All of these are very trainable skills that you can develop in just a month or two leading up to the race. If an obstacle is too hard to complete, you can do burpees to skip the obstacle so once you've developed your endurance a little you can definitely finish the race. It's not about having the fastest time, it's about having a lot of fun and challenging yourself to do something new.
If you want to try out the race that's built an incredible following that attracts thousands of competitors to each event, there is one coming up June 16th and 17th – a Spartan Sprint in Rutland Mass, about an hour from here. It's a 3-5 mile race with 20+ obstacles, and we're running a training program for it here at CSC. I'll be running a six week program that meets 2 days a week, and provides 5 total workouts per week. These workouts are designed to help you develop your core, upper body, endurance, and grip strength so that you can totally crush it and have an awesome time at your first Spartan. Click here for details.
Alex Stanton
CSC Personal Trainer