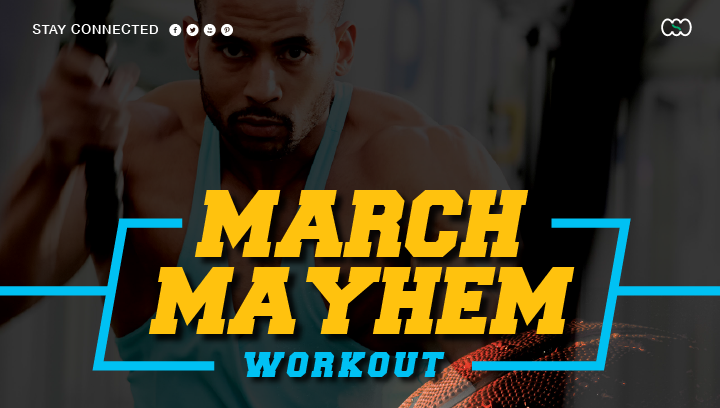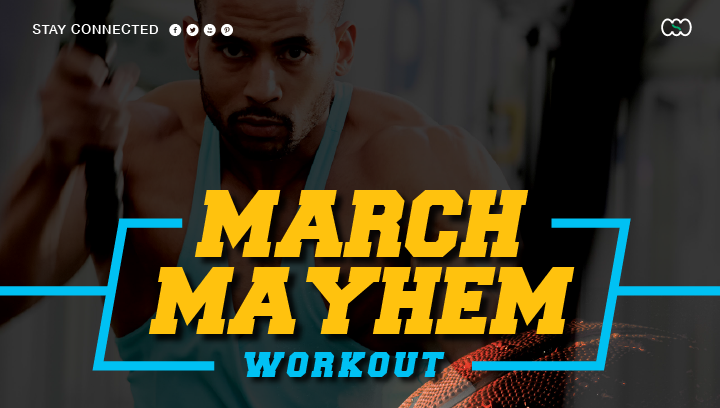 Have you tried the March Mayhem workout?? I did. But, I'll admit, I didn't do last year's challenge. I watched, I listened to everyone's time, I heard how 'hard' it was, observed as they got better week over week, and I looked on as they had fun.  I'm not missing out this year, I'm 100% in!
I did it Friday and I'm sore, in a good a way.  First of all, it's a challenge – so I tried to go as quickly as possible. Next, I was in the same room as Nicky, who was also doing the March Mayhem Workout, but she started a couple of minutes fore me (motivation to go faster & catch up, which I didn't do) here's how the challenge goes:
The burpees were tough but I thought the 1,000 meter row was the most the most difficult part -and yet somehow the most gratifying. When I was done, there were certainly a few on-lookers thinking I was crazy, as they watched me gasping for air, but I felt AMAZING after. I promise that you will, too.
After the month is over, I'll tell you my time.  I'll tell you all my times, since I plan to challenge myself again, 1x each week for the whole month of March.  I'll own the madness when it's over!!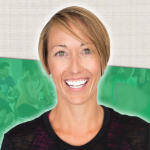 March Mayhem Workout Schedule:
Saturday, March 12 at 3:00 PM
Sunday, March 13 at 5:00 PM
Saturday, March 19 at 11:00 AM
Sunday, March 20 at 3:00 PM
Saturday, March 26 at 5:00 PM
Laura Wilson LeDuc