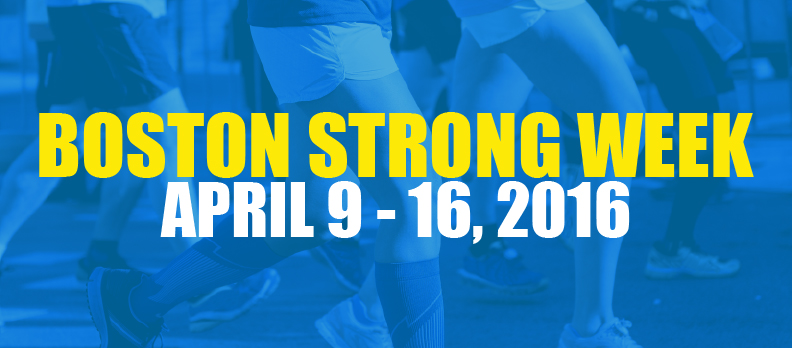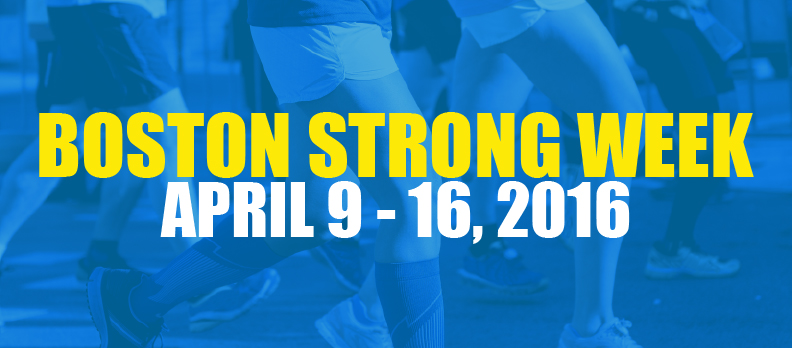 In honor of the world's oldest annual marathon, we've organized 7 days of Boston themed fitness challenges and classes – April 9 – 16. Boston Strong Week events are free for members and guests – don't hesitate to invite your friends and family along for the fun!
Boston Marathon Challenge
Help us run the Boston Marathon! Run on the treadmill or outside- record your distance and add it to our total. Let's see how far we can get by Marathon Monday!
Participants should take a picture of your treadmill miles, send us your MapMyRun workout and post it to our Facebook page to make it count!
Les Mills Release Party
New moves, new music, Boston themed! Wear your Boston gear and join us for:
BODYPUMP™ April 16th  at 10:30 am and
BodyCombat™ April 16th at 11:45 am
Run Clinic
Winter is finally over, and it's time to strap on your shoes and get out there!  Are you ready? Have your form analyzed by a CSC Fitness Coach Sunday, April 9th at 3 pm.
Run Strong Workout
CSC's run strong workout will improve your flexibility, strength, and aerobic capacity preparing you for the road. Join us, Saturday, April 10th at 4 pm or Sunday, April 16th at 11 am.
If you're not a member at CSC, you're more than welcome to participate in Boston Strong Week. Please feel free to call us 617-254-1711 and we'll get you set up with a guest pass.