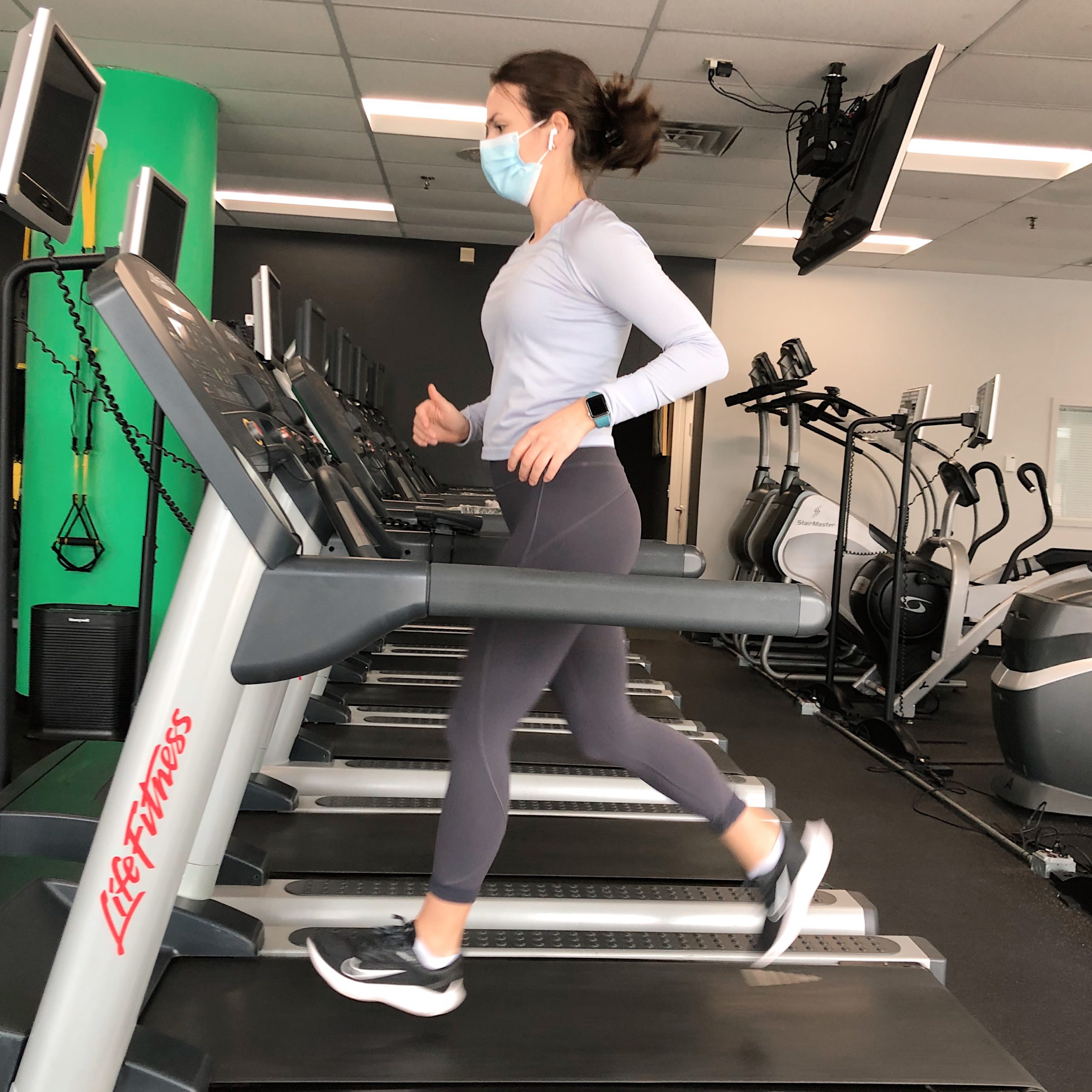 3 quick & effective treadmill workouts
(3-5 minute read) The cardio room. Maybe you dread it or maybe you love it, maybe sometimes it's a little bit of both. Whether you are stuck in a routine or don't know where to start when it comes to the treadmill, we're here to spice it up for you. We talked with one of our personal trainers here at Commonwealth Sports Club, Andy Konz, to get some quick and effective workouts that you can add to your fitness plan to make you stronger and faster.
Some benefits of the treadmill – it's simplicity. The treadmill takes you on your run and you have full control of your speed, incline, and environment. So you can make it as interesting as you're feeling that day. There are a lot of great treadmill workouts out there, maybe you've seen or tried out some of the viral ones floating around on social media. We love to see it!
Tackling Hills
The best part about being a runner in Boston is being a runner in Boston in the summer. Thankfully, Boston is pretty flat, so we don't come across many hills on our runs along the Charles, but that doesn't mean you should skip hill training! What's the easiest way to run hills when you don't have them? Hop on the treadmill with Andy's awesome hill workout:
Hill Ladder Workout
This progressive hill treadmill workout, features hard efforts at varying inclines to increase your strength during short conditioning sets, making it both effective and efficient.
Any runner looking to build leg strength, improve their leg drive, foot speed, running posture, and conditioning will benefit from this workout. This treadmill set can be made harder or easier by adjusting pace, making it a great strength-builder for any runner.
The focus of this workout should be on posture, leg drive, and building progressive speed. As you move through the 10-round workout, your "sprint" speed should either maintain or increase as you go through the workout, which means you should be conservative about how you start if unsure of your current pacing and speed potential. All sprints should be done at incline, and all walking recoveries should be on flat ground. Then, 10 seconds before the next sprint is about to start, re-adjust the incline and get ready to tear it up.
How to do it:
30 seconds to 1 minute of each warm-up drill: light jog, high knee hugs, high knees, quad pulls, butt kicks.
30-second sprint at specified incline
Round 1 at 2%, Round 2 at 3%, Round 3 at 6%, Round 4 at 8%, Round 5 at 6%, Round 6 at 4%, Round 7 at 2%, Round 8 at 4%, Round 9 at 6%, Round 10 at 8%.
90-second walking recovery (no incline)
Complete 10 rounds total
30 seconds to 1 minute each of cool-down: light jog, figure-4 stretch, standing forward-fold stretch, and calf stretch
Hill workouts are packed with benefits for runners – whether you're training for your first couch to 5k or 20th marathon. These hill workouts help strengthen muscles that can easily become inactive on flat ground, for example your glutes. As you power up each hill, your body is really benefitting from speed work in disguise. This treadmill hill workout will help you become stronger, both mentally and physically.
Try this hill workout on the treadmill next time you're running indoors!
Fast & Furious – Speed Trials
Getting to the fun stuff – speed trials! Maybe you call these your speed runs, half & half's, or fartleks. These are a great way to bump up the pace and build your endurance. Grab a towel because although it's short, it will work up a sweat!
Sprint Workout
Challenge your speed during these short sprint intervals, then catch your breath and recover during the longer rest periods. This type of routine boosts your anaerobic power and capacity, and breaks up the monotony of your typical treadmill workout.
How to do it:
5- to 10-minute warm-up: Walk or jog at a comfortable pace
15-second sprint: Sprint at an all-out speed for you—your heart rate should reach 85% to 90% of your max (you shouldn't be able to maintain your pace for much longer than this).
1- to 2-minute recovery: Slow to a moderate walk or jog until your heart rate falls into recovery (usually between 120 to 130 beats per minute)
Alternate run and recovery intervals for 20 to 30 minutes
5-minute cool-down: Walk or jog at a comfortable gait, gradually slowing pace
Warm Up Right
If you're one of us who only ever sees the cardio room for your warm-up, that works too! Here's a quick treadmill workout that will get you warmed up and energized to crush your strength workout for the day.
Warm Up Right Workout
Warming up takes minutes and brings with it a host of benefits. It is, in short, vital to squeeze in five to ten minutes of prep before your workout, no matter how short on time you are. It's better to warm up properly and do three excellent sets than rush through four poor ones because you start cold, risking injury along the way.
To help you warm up for your next weights or treadmill session…Here's a basic warm up to help make your workout as safe and effective as possible:
Walk for 3 minutes: Start easy and build it up to a brisk walk in the last minute.
Jog for 3 minutes: If you know your fastest mile pace, this effort is about 1 to 1.5 minutes slower per mile.
3 x 20/40s: This is 20 seconds fast, 40 seconds recovery. Goal here is to get the blood pumping and have you ready to hit your training session at 100 percent.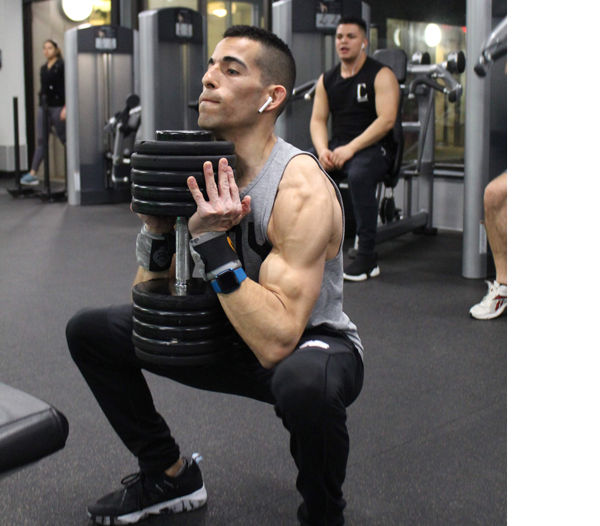 A little about Andy, he's USA Track & Field certified and has run a fair share of half's and marathons himself. Along with being a personal trainer at Commonwealth Sports Club for four years, he's also our in-house running coach. If you want to see more of Andy, check out his TABATA class on Monday nights, or, join us for HIIT on Tuesdays and Saturdays.