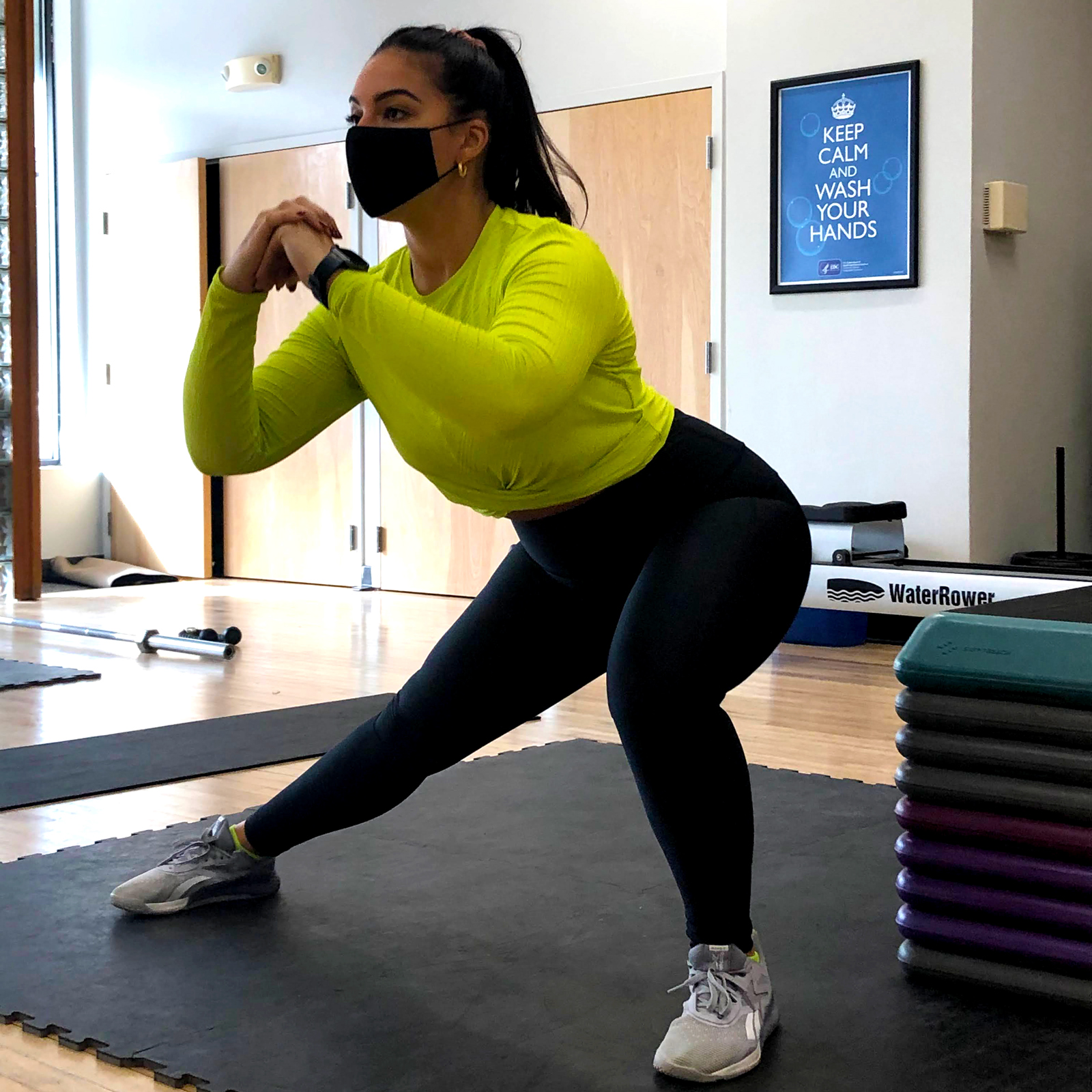 (2-3 min read) Fitness has looked a little different for everyone this past year. Maybe you've kept moving by incorporating a great at-home workout routine and have spent hours scouring Amazon for dumbbells and resistance bands like many of us have or even purchased a spin bike (good on you!). Now, with gyms and fitness centers back open, there's a looming question… "Is it time to go back?" or "If I go back, what will it look like?" Gyms and athletic clubs all over the country are working their operations back up – but what does that look like at the tail-end of a pandemic?
Every gym will operate differently due to space restrictions, amenities, and member demographics. Although there is a stigma that gyms are hotspots for COVID, studies distributed by IHRSA have shown that outbreaks of COVID from gyms and fitness centers are as low as 0.002%. Studies show that gyms are even a lower risk environment than restaurants and bars. This is due to the strict safety and sanitization protocols, capacity restrictions, and air ventilation that gyms and fitness clubs put in place for the safety of their members. Read more statistics about what gyms are doing around the country to keep COVID away here.
As you begin considering returning to the gym, we've listed questions below that you can ask the gym staff to ensure your comfort.
Are masks mandatory in all spaces and conditions? Including locker rooms?
How many people are allowed in the gym at a time?
What are the sanitization policies?
How do you enforce social distancing?
As always, if you are ever in an uncomfortable situation, especially concerning COVID, report it immediately to the gym staff.
Gyms and fitness centers prioritize cleanliness and the safety of their members, now more than ever. If you've been thinking it's time to jump back into your pre-COVID gym routine, let this be the reassurance that your gym's staff is doing everything they can to keep COVID out, and members happy. Your health and well-being are their utmost priority.