Do you work out regularly, but feel like something is missing? You can't exactly put your finger on it, but you know for certain you should be gaining more from your exercise sessions. If you can relate to this troublesome issue, you're not alone. Many people struggle to achieve success in their fitness ventures. For some, becoming a member of a health club is the answer to their problems. If you're on the verge of giving up on exercise, ponder the following four signs you're ready to join a fitness club.

You're Not Meeting Your Fitness Goals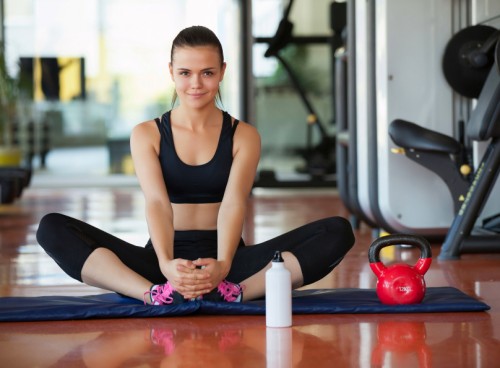 People begin an exercise program for different reasons. You may have started working out in order to:
Lose weight
Tone problem areas
Improve your health
If you're not meeting your unique exercise goals alone, you might benefit from seeking professional guidance from a personal trainer at a fitness club. This individual can analyze your fitness levels, interests, and objectives. He or she can create a customized workout program for you that will help you realistically meet your goals in the least amount of time.
Your Home Is Too Small to Store Exercise Equipment
Many people simply don't possess the space necessary in their homes to store even one piece of bulky exercise equipment. Others only have room for one piece of cardio equipment such as a treadmill, a stationary bike, or an elliptical trainer. If your house is too small to support your fitness endeavors, you might be forced to always walk, run, or bike outdoors. This unfortunate situation prevents you from exercising during harsh weather conditions. By joining a gym, you will have access to numerous types of state-of-the-art workout equipment. Best of all, you can enjoy utilizing the equipment without having to worry about bumping into it when you grab a snack in the middle of the night.
You Despise Working Out Alone
Are you a social butterfly? If you like being around people, you may despise working out alone. After becoming a member of a fitness club, you won't ever have to exercise by yourself again. At all hours of the day, fitness clubs are bustling with excitement and activity. You might even meet your new best friend while walking on the treadmill next to the one he or she is jogging on. Also, group fitness classes provide an amazing opportunity to get in shape while connecting with others.
You're Bored with Your Workouts
Have you begun to dread working out? Do your monotonous exercise routines leave you bored to tears? If you think you'd rather endure a physical at your family doctor's office than complete another workout, consider joining a gym in order to spice up your dull fitness sessions. A personal trainer can provide guidance about the latest fun trends in fitness. Group exercise sessions can also cure the workout blues. For instance, you might enjoy enrolling in lively group classes such as:
Zumba
Barre
Spinning
Step aerobics
Starting an exercise program is challenging. Sticking with one is even harder. If you're struggling with your workouts, joining a fitness club might help you turn things around quickly. You don't have to flounder helplessly alone. Help is only a visit to your nearest gym away.