[vc_row][vc_column width="2/3″]
Having an active lifestyle has always been an important part of my life. As I reached my late twenties, I found myself spending less and less time on the hiking trails or the soccer field that I loved so much. Stress at work and old injuries were starting to affect me physically and mentally.
This all began to change when I walked into CSC. I was never a "gym person" but I instantly felt at comfortable and at home. For the first few months the trainers steered me right direction, I even tried all the classes! Over that first year my overall weight and blood pressure decreased, my stress was under control, and I was feeling better than ever.
Fast forward about 8 year: On October 1, 2018, I faced my biggest challenge yet. I dislocated my ankle and broke my leg playing soccer and couldn't walk for 3 month. I was determined not to let this slow me down. A few hours after my post-surgery follow-up, I hobbled into CSC on my crutches. I needed to keep moving, my comeback was starting that day.
Over the next few months I worked with the team at Joint Ventures to help my ankle mobility while the CSC staff and trainer's helped keep my spirits high and gave me advice as I rolled around the gym on my scooter using whatever equipment I could (including the pool). After the 3 months and a second surgery, I wasn't just walking I was jogging! Four months later I stepped back on the soccer field. My training shifted to focus on stability, mobility, flexibility, and agility. I often attend Camp Carlos, BODYPUMP, yoga, and round out my week with heavier weight training, body weight exercises, or agility workouts. As a result, my overall strength and mobility has skyrocketed!
[/vc_column][vc_column width="1/3″]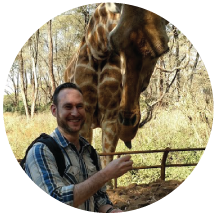 Dave Shoenig
"My overall strength and mobility have skyrocketed!"
[/vc_column][/vc_row]