[vc_row][vc_column width="2/3″] I've always been a wild child, ever since I was little; I had so much energy that I could light up a village. I've also always been adventurous; constantly seeking out new things and putting myself in challenging situations. I like the adrenaline rush that accompanies pushing myself to the limits. Sports was a natural neutralizer for me because my coaches would come down hard on me, making me do extra laps, lunges, suicides- you name it. Thankfully, I'm not much of a complainer because I knew what that meant: extra-er of everything. I learned to accept my fate and try my best. Eventually, I grew to love it. I looked forward to games and practices, putting up with whatever drills were thrown at me, sometimes asking for more, fascinated by how much my body could tolerate, even though my mind was convincing me otherwise.
I bring up my past because, in essence, it sums up my experience at this gym, but with more caring, contagiously enthusiastic and highly distinguished instructors. At the beginning, I was at two minds of joining for two reasons: 1. I'm a huge people's person and don't like working out alone and 2. I hate machines.
When I walked into CSC, to get a feel of the place, I immediately became a member. It offers so much more than just treadmills and ellipticals – the wide variety of group classes had me sold. I got both the collectivistic part and the machines taken care of. The Group X classes bundle up everything that interests me in a vibrant atmosphere. It is always an adventure walking into the studios because I honestly never know what to expect; is it going to be weight-heavy or cardio-intense? I secretly cross my fingers for the latter.
Since you already know such intimate details about me, I'll go ahead and introduce myself: My name is Asma and I'm a cardio junkie. Walking blindly into classes is what got me trying new things from shocking my abs with Pilates and not being able to walk after spinning to being comatose from kickboxing. I even danced the night away in Zumba and tried … BodyPump. Weights… I HATE WEIGHTS, I would never walk into the gym by myself and weightlift, even though I know how beneficial it is. However, with the Group X classes, and the element of surprise, weights seem more bearable, and I have the outstanding instructors and fun people surrounding me to thank for that.
The instructors at CSC are absolutely amazing, even amazing doesn't live up to describing them. They come up with all these different (and sometimes bizarre) exercises and routines that target and condition every muscle in your body – you're sometimes left wondering how this stuff is even legal! They also always make sure you're doing things right by correcting your form or providing modifications. They offer extra challenge when exercises seem too easy- overall constantly helping you get tougher and stronger. They manage to do all this while keeping you motivated and entertained, which I love the most. The exercise routines they come up with test my strength, balance, flexibility, and stamina in ways I never thought was possible, really expanding my comfort zone and my physical capabilities. I can bust out push-ups like its nobody's business and jump-squat till the end of time… okay, there might be a hint of exaggeration there, but I have grown immensely under their guidance, and I wouldn't be where I am today without them. By working through their routines and mixing up classes, I've noticed a tremendous increase in my strength and my ability to tolerate and maintain harder exercise. I also feel more fit, toned, and definitely more confident. Knowing that I managed to get through an intense group X class, coming out stronger and being able to do more than I did the class before ignites this sense of accomplishment, making me feel better, especially after a long day of BU classes, labs, tests and other shenanigans that might weigh me down and make me feel helpless.
I found that the gym isn't merely a place where I can let go of frustrations, and challenge myself; rather, it was a home far away from home. Coming from Saudi Arabia and leaving everyone and everything I grew accustomed to was really hard for me, and I still get a little homesick thinking about it. Although I left many things behind, I gained so much in return, especially a new family at CSC. There is nothing like working out here, and I keep coming back because it's always a fun time: good music, great energy, a stellar workout and awesome people to be surrounded by. God only knows how many academic classes and labs I missed and tests I walked out on in order to make these fitness classes, which I don't regret any second of. At the end, I graduated and thanks to the gym, looked fly doing so.
[/vc_column][vc_column width="1/3″]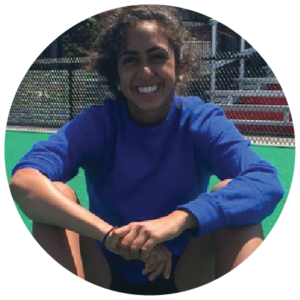 "The routines they come up with in the group fitness classes really test my strength, balance, flexibility, and stamina in ways I never thought was possible, really expanding my comfort zone and my physical capabilities."
[/vc_column][/vc_row]