[vc_row][vc_column width="2/3″]
I'm 76 and want to continue an active, healthy life for another 20 years. That means taking care of my body, keeping muscles strong and flexible. CSC's Aqua Fit and Qigong/Tai Chi classes do that for me, and Rick also lets us sing while exercising in the water.
I am able to do my workouts unchanged with unchanged enthusiasm, despite the fact that in the last three years, a car accident kept me in bed for 3 months, a new hip the next year kept me in bed for a month, and a hip out of joint this year kept me out for a month. All my prior exercises supported me in being able to handle these big annoyances and get back to my full exercise routine.
Because I really love my classes and because I put my class schedule in my computer calendar, it's not hard to keep my attendance close to perfect. My life is happier now that I'm working out three times a week. My weight has stayed the same, but my muscles are better. I know so many delightful people now who have become friends.
[/vc_column][vc_column width="1/3″]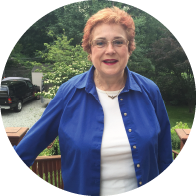 [/vc_column][/vc_row]