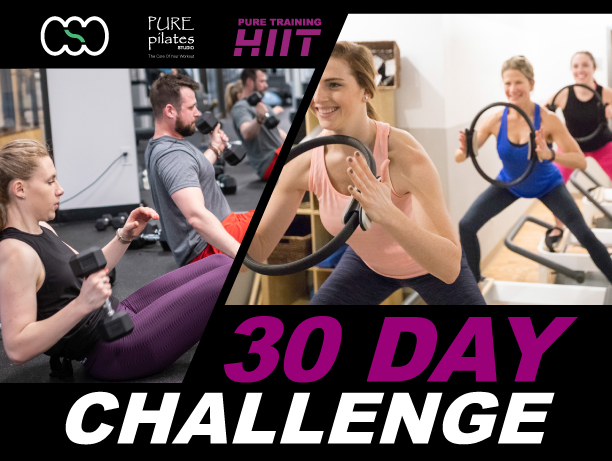 The sweaty, fun and results driven workouts you've always wanted!
You will never be bored or need self motivation to get to the gym this summer!
Pure Pilates stretches, lengthens and tones your whole body with emphasis on your core. PURE TRAINING HIIT burns and rebuilds with workouts that torch calories and give you the muscle definition you've always wanted!
Combine Pure Pilates & Pure Training HIIT for the ultimate cross training program!
8 group sessions
8 group fitness classes
Inbody assessment
30 Day guided nutrition plan
$199
* No long term commitment
* Certain restrictions may apply
* Must be 18 years old or older